This week's Top Ten Tuesday from
The Broke and the Bookish
feels oddly appropriate for me right now with NaNoWriMo right around the corner. One of the things I become all consumed with when starting a new fiction project is the naming of my characters. Will I ever do a good job? Will the names give away too much? Will they not represent the characters at all? Too many questions filter through my mind. Strangely, when I read a book, I don't analyze the character names on the same level - I read them and love them or hate them as the character develops. Occasionally, when I learn about there derivations later on, those feeling can be altered by what I learn.
Top 10 Character Names I Love

Shop Indie Bookstores
1. The cast of characters on The Fault In Our Stars by John Green
As soon as I read this week's topic I thought of Hazel and Augustus. These two names just jumped off the page for me for some reason. I think part of the reason for me is that Augustus has always impressed me as a very strong name, so to be given to a sick kid was something I loved. He may not have been strong physically, but his name drove me to find his strength in other places. Also, later on I learned that Isaac's name was intentionally a name with "EYE" in it, for a boy who was blind. I love that.


Shop Indie Bookstores
2. Eustace Clarance Scrubb in The Voyage of the Dawn Treader and The Chronicles of Narnia by C.S. Lewis
He was introduced in the most wonderful way: "There was a boy called Eustace Clarence Scrubb, and he almost deserved it." How do you
not
love a character name like this?! Instantly all types of feelings rise up inside about this little boy.
Poor Eustace
, you may think, until you realize,
Oh no... he deserved it. I better watch out for this kid!
Brilliant character naming!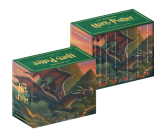 Shop Indie Bookstores
3. Luna Lovegood in the Harry Potter series by JK Rowling
Let's be honest, there could be an entire list of Harry Potter names I love, but Luna Lovegood is my favorite. This could be because I have a secret fascination with the moon, but as we meet Luna and learn more and more about her, the name simply
becomes
her. At first, we swear she's a bit Loony, hence the Luna fits a little too well, but as we peel away the layers of her idiosyncrasies, we find that she is 100% sincere in all of her beliefs and devotions. Luna loves really, really good!
4. Annabel Lee from Annabel Lee by Edgar Allen Poe
I love this poem. How could I not fall in love with Annabel Lee after Edgar Allen Poe tells me how wonderful she was - or rather - how wonderful their love was? We never truly get a description of Annabel Lee, but the love she an the author shared was envied by angels - how wonderful! I have never met an Annabel Lee, so, for me, this name has always represented the magical entity of true love!

Shop Indie Bookstores
5. Arya Stark and Jon Snow from A Song of Ice and Fire series by George RR Martin
This is another series jam packed with brilliant character names, however, my two favorites come from the North. It is no surprise to me that Arya (or Aria) is rising up in popularity in girl's names within the last couple of years. It is such a pretty sounding name. It is so very girly sounding, which makes Arya Stark an even more awesome character. She gives this feminine name a whole new depth with her every action. Her half-brother, Jon Snow, is another fascination for me. I can not readily identify what it is exactly I love about this name, but the fact that he has the last name "Snow" is the piece I can't let go of. He is a Stark by blood, but, instead he must be named for the number one visual cue that WINTER IS COMING.


Shop Indie Bookstores
6. Cinder in The Lunar Chronicles by Marissa Meyer
The first book in the series is a retelling of the
Cinderella
. I love that the protagonist is named Cinder. It is an obvious nod to the inspiration for the story, but it is also an appropriate name for a girl who spends most of her time as a mechanic.

Shop Indie Bookstores
7. Lena Duchannes and Ethan Wate from the Caster Chronicles by Kami Garcia and Margaret Stohl
So far I have only read book one, but one of the things that I loved about that book was how I felt like I was completely immersed in the culture of the South. That begins with these names! Both Lena and Ethan have old southern family names that are just dripping with southern accents, peach cobbler, lush green landscapes and the unforgiving heat of an afternoon in the south east.


Shop Indie Bookstores
8. Bilbo Baggins from The Hobbit and The Lord of the Rings by JRR Tolkien
I'm a sucker for alliteration, in general, so there is no surprise that Bilbo Baggins makes this list. Also, long before I was introduced to The Shire and Middle Earth this is one of those names that sounded like the most ridiculous thing I have ever heard in my life. Now I know it is just plain Hobbit perfection! (Side Note: A separate list of awesome LotR names could be made here.)


Shop Indie Bookstores
9. Arthur Radley from To Kill a Mockingbird by Harper Lee
What? WHO? Oh... you probably know him by his much cooler name: BOO RADLEY. Forgive me for including him in nearly ever top ten list The Broke and The Bookish give me - I can't help myself. I LOVE BOO!
10. Mr. Men and Little Miss characters from the Mr. Men and Little Miss Books
This character naming genius at its best. When I was a kid I gobbled up these cute little characters and the pieces of me they represented.